TonyGists App 3 Out Now. Download from Play store
https://play.google.com/store/apps/details?id=com.TonyGists.TonyGistsapp
Nigerian singer, Omawumi can be described as one celebrity who does not give a care about what people think of her. The beautiful vocalist who got married to her baby daddy, Tosin Yusuf in January, seems to be enjoying married life and has opened up on what she would do to her husband if he cheats.
The mother of one in a recent interview, opened up about life as a mother and marriage in general. She made the disclosure while appearing on actress Mercy Johnson-Okojie's talk show. The singer said if she catches her husband cheating, she would rather talk about it with him and get the woman out of their lives. Watch below:
The music star further stated about cheating "It's not that I deliberately go out to be mean but you will not want me to cheat on you, so why would you cheat on me and are you going to cheat on me again? Because if you cheat on me again, you can be sure that I will cheat on you".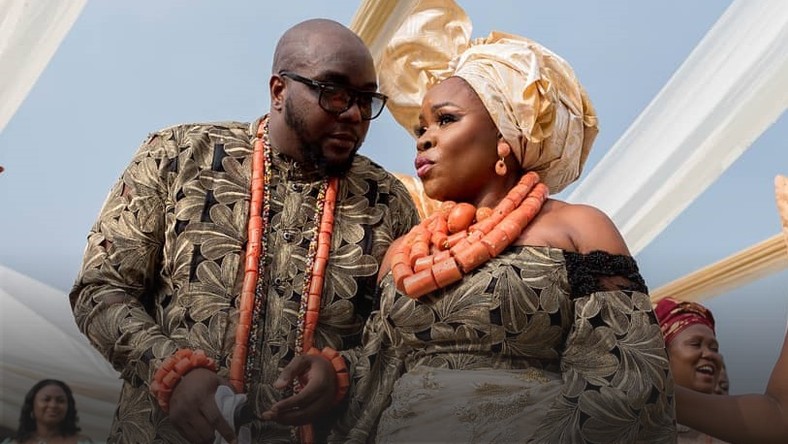 Omawumi, who has been married for four years, also revealed to Mercy Johnson Okojie that she had issues with communicating with her husband in the past and she has since then learned how to
overcome it. The singer and actress also hinted that she won't be having any more children anytime soon.
Are You On youtube? subscribe to our Latest Updates - @tonygists
Are You On youtube? subscribe to Xtremely Honest Channel Latest Updates - @Xtremely Honest
Are You On Twitter? Follow Us Now For Latest Updates - @tonygists1
Are You On FACEBOOK? Like Our Page For Latest Updates - tonygists
Are You On FACEBOOK? Join Our Group For Latest Updates And Interactions - TonyGists
© 2020 Tonygists | Portions are © 2020 Associated Press. All rights reserved. This material may not be published, broadcast, rewritten, or distributed.
Share This Post Via