TonyGists App 3 Out Now. Download from Play store
https://play.google.com/store/apps/details?id=com.TonyGists.TonyGistsapp
The 2013 contract between dancehall singer, Cynthia Morgan and Northside Entertainment, headed by music executive, Jude Okoye, has surfaced online.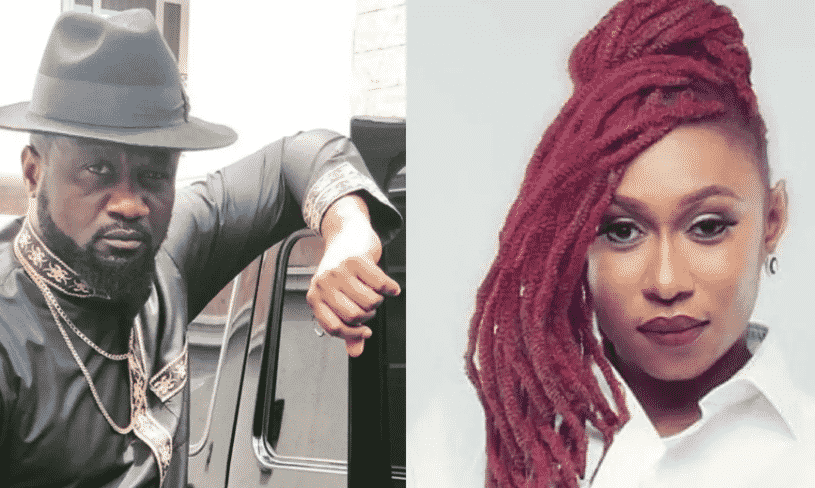 A copy of the contract was sent to Tunde Ednut by Jude Okoye, in response to the allegations made against him by Cynthia Morgan.
Recall that Cynthia who now goes by the stage name Madrina alleged that she was not allowed to use her stage name and that she no longer had access to her social media accounts following her exit from Jude Okoye's Northside Records.
She also claimed that she lost all she had, including her name, VEVO account, and royalties after they had some issues centering on her contract.
In an Instagram live chat with Tunde Ednut, Jude stated that he doesn't have the right to take Cynthia Morgan's name because it is her birth name.
He also explained that Cynthia Morgan, who has been free since 2017, changed her name to 'Madrina' while still signed to his record label.
Jude also denied taking over her Instagram and Twitter account, but admitted that he took over her VEVO account, adding that it was a means of recovering over N40m he spent on her.
Check out the contract below as signed by both parties in 2013.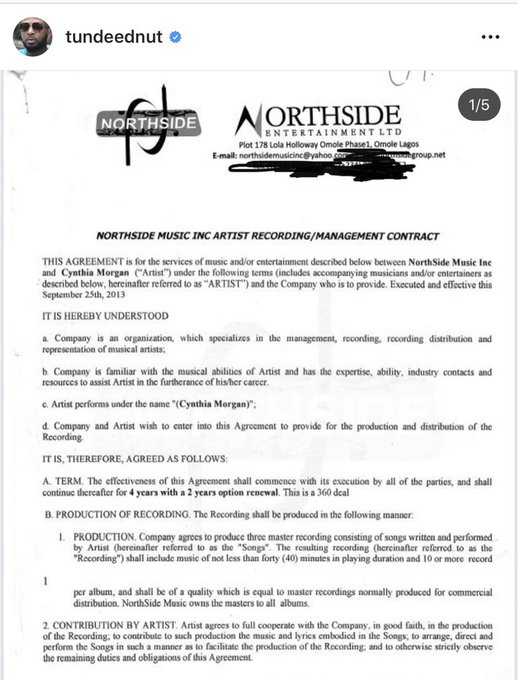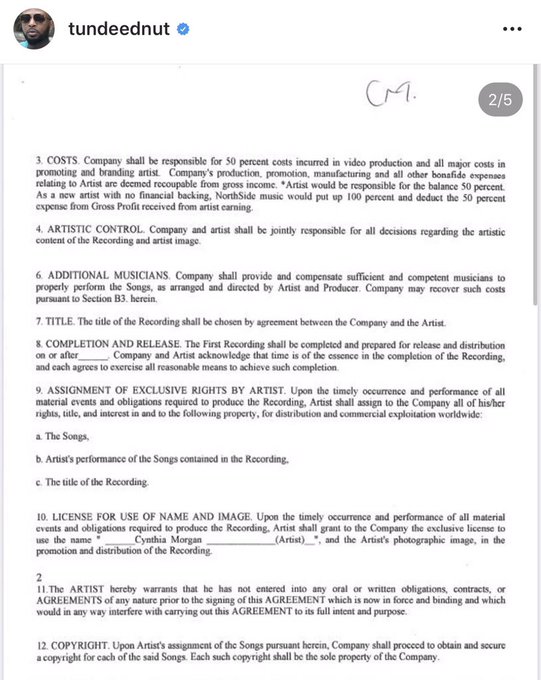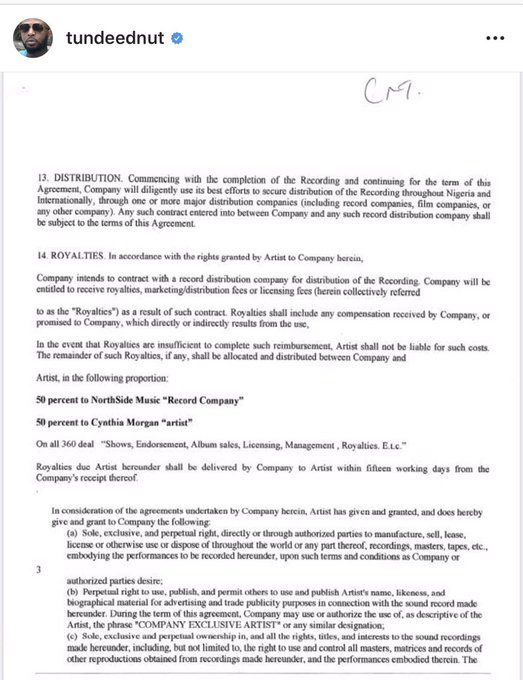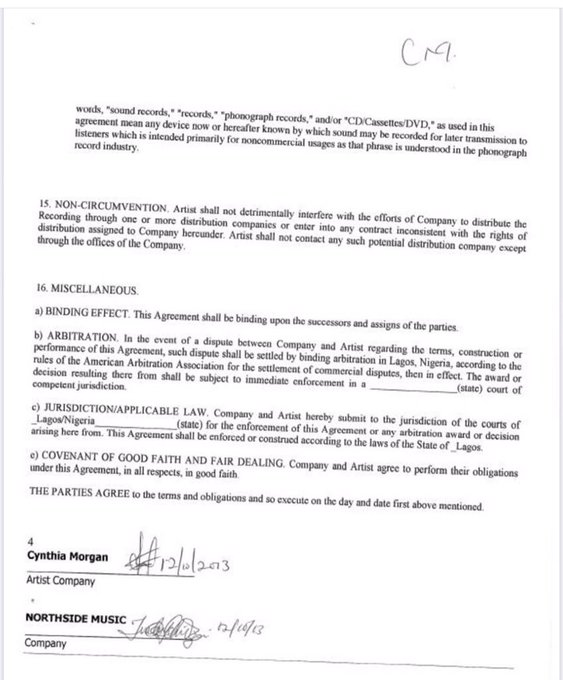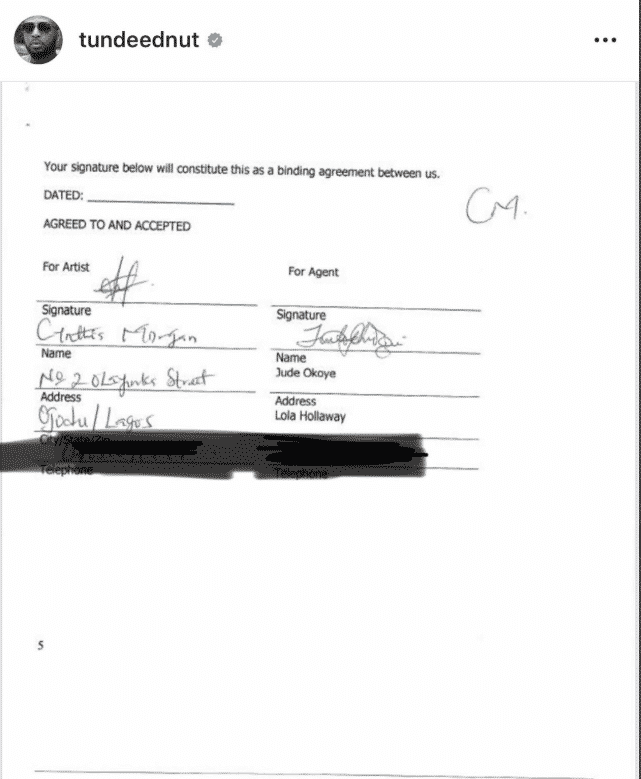 Are You On youtube? subscribe to our Latest Updates - @tonygists
Are You On youtube? subscribe to Xtremely Honest Channel Latest Updates - @Xtremely Honest
Are You On Twitter? Follow Us Now For Latest Updates - @tonygists1
Are You On FACEBOOK? Like Our Page For Latest Updates - tonygists
Are You On FACEBOOK? Join Our Group For Latest Updates And Interactions - TonyGists
© 2020 Tonygists | Portions are © 2020 Associated Press. All rights reserved. This material may not be published, broadcast, rewritten, or distributed.
Share This Post Via