TonyGists App 3 Out Now. Download from Play store
https://play.google.com/store/apps/details?id=com.TonyGists.TonyGistsapp
Biggie has visited some housemates with judgement following the many house rules they broke and those affected were Tacha, Mercy, Joe and Ike.


It had been posted on the official Twitter page of the Big Brother show that Biggie had an important announcement to make by 10.30pm and the call by Biggie for them to gather at the lounge had caught them all the housemates by surprise.





— Big Brother Naija (@BBNaija) August 12, 2019







He gathered them to address the infringement of house rules and made them watch a clip to that regard. Mercy damaging the Oppo phone and Tacha fighting Mike, Frodd and Joe, Seyi and Ike's fight were shown to the housemates. He warned them all to always keep their anger in check, not to threaten each other.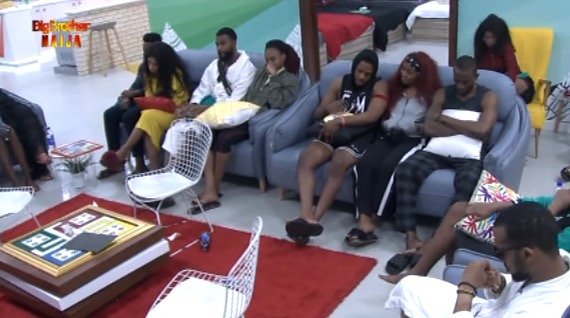 Are You On youtube? subscribe to our Latest Updates - @tonygists
Are You On youtube? subscribe to Xtremely Honest Channel Latest Updates - @Xtremely Honest
Are You On Twitter? Follow Us Now For Latest Updates - @tonygists1
Are You On FACEBOOK? Like Our Page For Latest Updates - tonygists
Are You On FACEBOOK? Join Our Group For Latest Updates And Interactions - TonyGists
© 2020 Tonygists | Portions are © 2020 Associated Press. All rights reserved. This material may not be published, broadcast, rewritten, or distributed.
Share This Post Via